Can you believe that at today's date technology can control almost anything? From lights, to blinds to garage door openers and many more. We can control almost anything in our home with a touch of a finger and the help of our trusty Wi-Fi. What if you could have a home that all its devices could connect to the internet, send you information and take your commands? Not just your average computers, laptops and cellphones. I'm talking literally everything: clocks, door bells, appliances you name it! Smart Home Automation does exactly that! It gives you the ability to remotely control every little aspect of your home from your fingertips or voice command. Here are the top smart home products for you home in 2018.
Google Home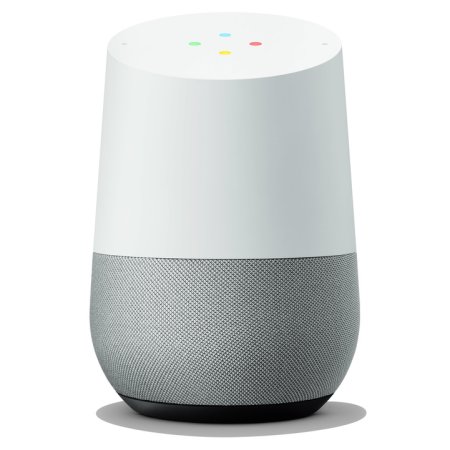 This device is your hands free help from the Google Assistant. Google Home, allows you to control your smart home with just your voice. It will learn to recognize your voice and will help you get personalized help with your schedule, reminders, phone calls and much more. It is also equipped with hands free entertainment. It works with Chromecast so you are able to stream movies and music on your TV or speakers. It's smart enough to answer your questions, diagnose your symptoms when you're feeling ill, lower the thermostat when you leave or even locate that funny clip from SNL you like and throw it up onto your Chromecast using Google Home's newest feature Visual responses. Google Home is the center of your smart home.
Arlo Pro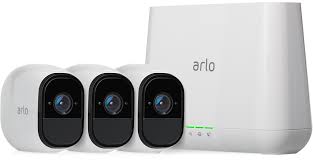 The world's first and only 100% wire free, weatherproof, rechargeable HD smart security camera with audio and 130 degree viewing angle! The Arlo Pro allows you to view live at any time and receive instant email or text alerts when audio or motion is detected. If motion or sound is triggered, the Arlo will save the feed in your cloud library to be viewed for 7 days. You have the ability to connect up to 15 cameras per account, making sure your entire home is covered. Arlo Pro has a built in speaker, this allows you to listen in and talk back through the speaker and mic straight from your phone. You can stop crime in its tracks! The Arlo has a 100+ decibel siren that can be controlled remotely. The Arlo Pro gives you the versatility to be 100% wire free or use it plugged in. The choice is up to you.
Philips LED Hue
This LED light bulb can be controlled in multiple ways and is able to be connected to other smart home products so your options are limitless. This new bulb is designed around you and your home. With 16 million different colors to choose from, you can change the color, brightness and warmth with a simple voice command or touch from your finger. You are able to control the bulb by using the Phillips app, remote light switches, motion sensor, Apple Watch or even your voice. It's the easiest way to control brightness, set timers, create routine, change colors and so much more. By saying a simple command you are able to turn on and off the lights hassle free along with many other functions listed above. You can even save your favorite settings to reference back to on a different day. With geofencing technology, your lights can turn on when you arrive home or switch off automatically when you leave. It's about simplifying your life, giving you peace of mind in smart ways.
Lutron Remote Control Shades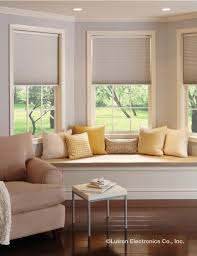 Lutron's remote controlled shades are available in two styles, honeycomb or roller. They offer a wide variety of fabric and colors to choose from. These blinds are ultra-quiet without any wires. At the simple touch of a button the shades will operate in perfect unison, and can be controlled virtually anywhere in the world using the app. They now work with Apple Home Kit. This essentially means you can ask Siri to open and close your blinds. How cool is that?!
Ecobee 4
This thermostat is completely up to date. The Ecobee4 has built in Amazon Alexa into it, which means it can perform all the skills that come with "Alexa." You can ask it to read the news, order your groceries, find out the weather and much more. The thermostat is Wi-Fi enabled and can be controlled remotely by using phones, tablets or computers. You can create custom schedules for your family. It also learns from you and your home by learning your behaviour and eliminating any unnecessary use, which in the end saves you money as they are Energy Star Certified. The Ecobee4 comes with room sensors to manage hot and cold spots in your home as well as room occupancy. That's how it ensures comfort in the rooms that matter.
Nest Hello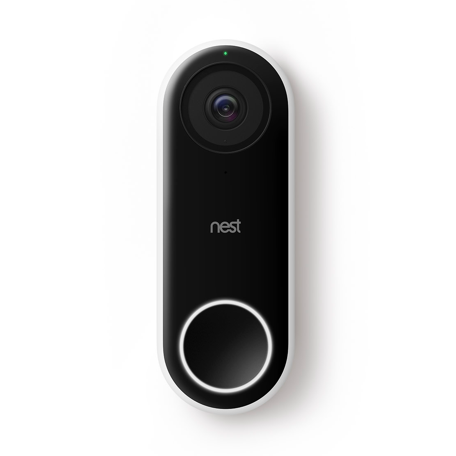 If you're thinking of getting a video doorbell, Nest Hello should be at the top of your list. It allows you to replace your existing wired doorbell and will deliver HD video and bright crisp images, even at night. When using Nest Hello during the night, it is sensitive enough to switch to daytime color mode when porch lights or sensor lights come on. It is designed to show you everything at your doorstep, including people head to toe and packages on the ground. Nest Hello is equipped with 24/7 streaming that you can check any time with your phone. It also allows you to look back at a three hour history. When someone rings your doorbell, the app will open to full screen video which will allow you to see and be able to talk to the person at your door. It's equipped with 3 pre-programmed messages you can play. You are sent notifications to your phone and email when it detects a person, motion or loud noise.
August Smart Lock Pro
This door lock is the most advanced Wi-Fi smart lock system on the market. You can lock and unlock your door, control keyless access, and keep track of who comes and goes all from your phone. The installation is discreet and does not change the exterior hardware and you are still able to use your existing keys are any time. August allows you to send keyless access to family and friends without worrying about lost or copied keys. Your door will lock automatically when you leave and you are able to check the status when you are away from your home. When you arrive home, Smart Lock will automatically unlock your door via Bluetooth. Using your voice you can tell Siri, Alexa or Google Assistant to remotely lock your door.
Wemo Mini Smart Plug
The Wemo allows you to control your electronic devices right from your phone or laptop. It uses the existing Wi-Fi in your home to provide wireless control of lamps, heaters, fans and more. It's simple! Plug the Wemo into an electrical outlet, plug in a device into the smart plug and voila! You can now control your device using the free Wemo app. You'll be able to control your lights and appliances from anywhere in the world. With a sleek slim design it will fit into any outlet without obstructing other sockets. The Wemo app will let you set automatic schedules for any devices that are plugged in. Wemo is equipped with an "Away Mode" when set to this mode, the plug will turn plugged in lights on and off randomly to make it appear like you're home. Finally, Wemo works seamlessly with Amazon Alexa and Google Assistant, this gives you hands free voice control over your devices.
Nest Protect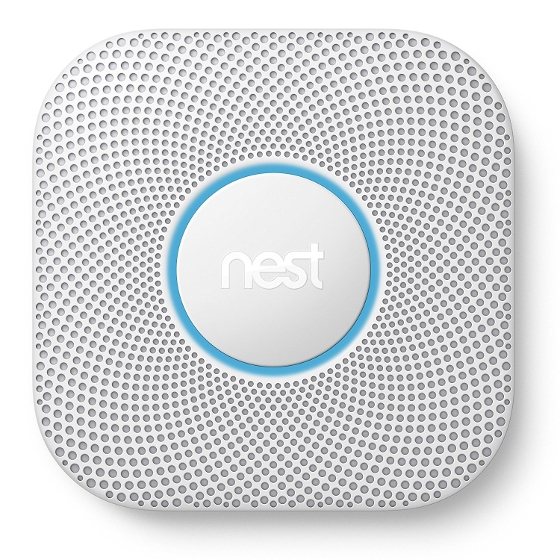 Nest Protect has been redesigned from the inside out. It has a SplitSpectrum Sensor, tests itself automatically and lasts up to a decade. It's also the first home alarm you can hush from your phone without any extra hardware required. Nest Protect will tell you what's wrong, and locate the problem and will even alert your phone. Nest Protect has a friendly human sounding voice that will give you an early warning before sounding the alarm. That way you can handle the burning toast before it becomes a disaster. One of the many features it has is the Hush alarms. You are able to hush the detector with your phone, not your dish towel. If everything's under control and there's only a little smoke, quiet down the alarm from the Nest app. Nest test itself over 400 times a day and it's the first alarm that uses Sound Check to quietly test its speakers and horn once a month. Nest Protect will even light your way in the dark. It will light up when you walk underneath it in the middle of the night. It is the only alarm with Steam Check. It uses custom algorithms and a humidity sensor to look for steam. You can now enjoy that hot steamy shower without worrying that your alarm will go off.
MyQ Smart Garage Hub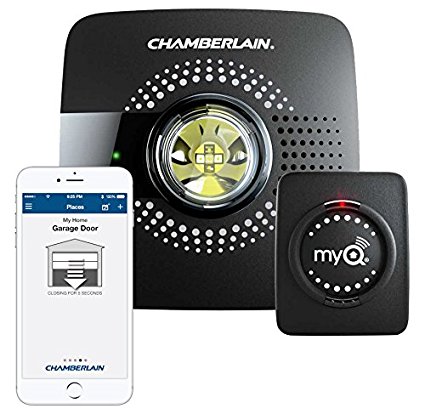 Chamberlain's MyQ Smart Garage Hub, allows you to control your classic garage door opener with your smartphone or tablet. It gives you the ability to check the status of your garage door from virtually anywhere and will send you an alert if your door was left open. You will gain the peace of mind knowing that your home is safe. The MyQ app allows you to control your garage door, get status notifications and set schedules.
Botvac D7 Connected
This is the master of all vacuums. With its unique D shape design, you are able to get ten times closer in corners and along walls with a brush that is 70% bigger than the average competition. It is equipped with an ultra-performance filter and an advanced spiral combo brush that will allow it to capture twice as many small particles and pick up more pet hair. One of the most interesting features is the LaserSmart mapping and navigation. The technology does a 360 degree scan and maps the room planning the most efficient course. It sees, senses and responds to furniture, toys and stairs carefully moving around items without missing a spot. The bot is continuously scanning the room while cleaning so it is aware of any changes to assure that it is still cleaning on an efficient path. If your bot runs out of power, or is low it will automatically return to the charging base, power up and then go back to finishing the job. Don't want the bot going into the kid's playroom or scared of it eating wires by your office desk? You are now able to set virtual No-Go Lines around places you want your robot to avoid